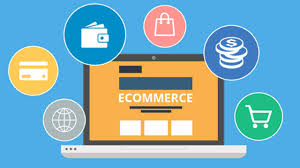 Ecommerce stores—businesses that transmit goods, services, and funds over the internet—vary in size and scope.
Ecommerce sales in Nigeria will reach $5 billion in 2020.
Ecommerce businesses offer greater flexibility, affordability, and opportunity for many entrepreneurs. So, how do you start one?
How to Start an Ecommerce Store in Nigeria
Although there are notable differences in starting an ecommerce store compared to starting a physical store—many of the steps you need to take will follow the same process.
Step 1: Research the ecommerce market and find your niche
The first step in starting an ecommerce store is performing the necessary research.
Just like when you're starting a restaurant and look into different locations and menus, you have to investigate the ecommerce area you're interested in and make some decisions with regard to your specific business.
You should consider what exactly your ecommerce store will offer.
Will you be selling products or services?
If you're selling products, are they physical or digital?
Where will you source your products?
You also have to think about the type of business model you want to use—will you offer single products, packages, subscriptions, or something else?
How will you get your products or services to your customers?
What is your budget?
Are there laws and regulations about your product or service?
You also need to perform competitor research and find a sector where you think you can establish your brand and find success in selling your products and services.
Step 2: Select your business name and choose a legal structure
Once you've solidified the plan for your e-commerce business, the next step is to choose a name.
Like any other business, you should choose a name that's unique, but also indicates what your business does.
Check if the name is available at Corporate Affairs Commission.
Visit the CAC search portal, type your chosen name in the field and click Search.
If no company name comes up in the search, it means that your chosen name is available to be registered.
You can register the company on your own through the CAC website or ask us to assist you.
You should also check if your chosen company name can be used as a website address.
Your website address, or domain name, helps customers locate your website online.
You can check if your domain is available at GoDaddy.
Add .com at the end of your company name and see if the domain name is available.
If the domain name isn't available, you may consider a different business name, or a different structure, such as "yourbusinessname.com.ng" instead of "yourbusinessname.com."
Check if yourbusinessname.com.ng is available at  DomainKing.
After you've selected a company name and domain for your business, you have to choose your business's legal structure.
There are benefits and drawbacks to each company structure, so you may have to consult a lawyer for advice on the best option for your business.
You can choose a legal structure for your business and incorporate it through the CAC website or ask us to assist you.
Step 3: Choose your ecommerce store platform and create your website
At this point, you've completed the paperwork required to legally start your e-commerce business.
Most of our steps so far have mirrored the process of starting a physical store.
Now, however, instead of searching for a location and preparing to set up your physical store, you'll be creating a website and online store.
Like a physical store, your website will be the face of your business—it's what customers will see first and use to browse and purchase your products and services.
Creating your website is one of the most important parts of starting an e-commerce business.
You need to consider a few different points as you develop your online store.
First, you have to think about your domain name, as we mentioned above.
You want your domain name to match your business name.
Your most significant decision will be choosing an e-commerce platform.
Most e-commerce platforms allow you to create and launch your online store, customize your online store design, add your domain name or purchase one, manage inventory, take and ship orders, receive payment, and more.
Although there are hundreds of these platforms available on the market, consider any of the following popular solutions for starting your ecommerce store:
Shopify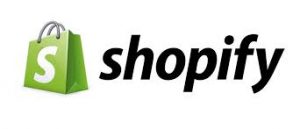 Perhaps the most well-known and popular ecommerce software.
Shopify offers an all-inclusive, user-friendly solution with a variety of add-ons.
You can choose one of four Shopify subscription plans, starting with Shopify Lite at $9 per month (this plan doesn't include a full online store).
WooCommerce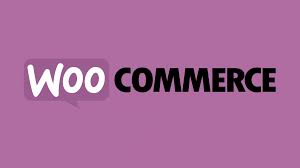 If you have a WordPress website, you can download WooCommerce to start selling on your site.
WooCommerce includes the full range of ecommerce features.
Compared to Shopify, however, WooCommerce is best-suited for business owners who have some technical knowledge.
Squarespace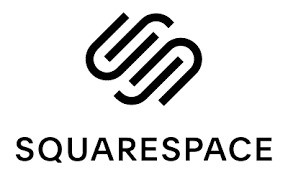 Squarespace is popular for its modern website templates.
You can choose from two e-commerce-specific plans from Squarespace—Basic at $26 per month or Advanced at $40 per month.
Like Shopify, Squarespace is very user-friendly and can accommodate business owners of all technical skill levels.
However, Squarespace does not offer as many features, tools, or add-ons as the other alternatives.
Magento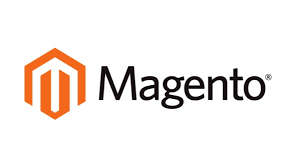 Finally, if you want to be able to customize every aspect of your ecommerce store, you can choose Magento.
With this ecommerce platform, you can change and customize every element of your website, but you also need to have the technical skill or pay a web developer to do so.
This platform isn't for e-commerce beginners.
However, if you have the technical skill or the budget to work with a web developer, Magento is the most customizable ecommerce platform.
Launching Your Store
There is a lot involved and a variety of important considerations to take when choosing the right platform for your ecommerce store.
You need to think about cost, features, usability, and more.
Once you've decided which platform is right for you, the next thing is to launch your website.
Think about how you want your online store organized and what you want the design to look like.
Depending on your platform and budget, you may decide to create and launch your e-commerce store yourself or ask us to assist you.
Step 4: Source or develop your products
After you've chosen your e-commerce platform and started your website, you've almost reached the end of the process.
At this point, you have to source the products you're going to sell.
You can make your own products or source them from distributors.
If you're selling your services as a consultant, you can list those services on your website.
If you're selling products, you need to consider the inventory you want to start out with, as well as the cost.
You also want to make sure that you list your inventory on your online store and think about how the buying process works–from the time a customer purchases a product to when they actually receive the product.
Step 5: Market your ecommerce store
Now that you have your products or services prepared and listed on your online store and your website is up and running, you're ready to start serving customers.
In order to do this, you need to market your ecommerce store properly.
There are a variety of marketing strategies you can use—social media ads, Google ads and word of mouth.
You have to optimize your business website for SEO and take advantage of any online marketing tools that are included within your e-commerce platform.
You also need to keep track of which marketing tactics are working and which aren't.
With time, you'll be able to adjust and change your marketing strategy to what works best for your business.
Conclusion
Starting an ecommerce store isn't easy, but taking it one step at a time, you can make the process more manageable.
There are plenty of advantages to starting an ecommerce store instead of a physical store—the initial investment is much lower.
You can start big or small, and your online store can operate 24 hours a day, seven days a week, for customers all over Nigeria or the world, if you're willing to ship overseas.
Creative Fountain can assist you with each step in setting up your ecommerce store.
We are experts in web design, social media marketing, content marketing, SMS marketing, SEO and e-commerce.